Record Your Games & We Make Magic
This game was filmed using the wide-angle Pixellot Action, placed at mid-court. There's no camera operator, but notice how the camera follows the player and action? That's the magic of AI.
Automated Ball Tracking

You press record, enjoy the game and our AI will track the full game, acting as your digital production team.
Games Ready in Hours
Connect & upload your recordings after the game, our robots will auto-produce your game film within 4 hours.
Small Fields & Indoor Courts
The Pixellot Action is our portable solution to capture basketball, volleyball, indoor soccer, baseball & softball
Portable & Affordable
The Pixellot Action Camera System $395*
Available Sports
Basketball, Volleyball & Indoor Soccer Baseball & Softball Coming Soon!
*Pixellot Action requires Pixellot You subscription
Setup, Connect & Press Record
It's that easy. Set up your camera to capture the full field, connect to the SJ Controller app and hit record. Once the game's over, stop recording, break everything down and bring it home to upload and share with your team!
All Plans Include a 30-Day Money Back Guarantee
Mobile App to Control the Action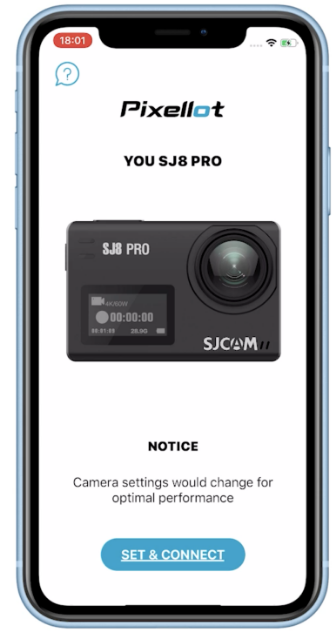 Pixellot Action App
Synchs camera to our AI production settings
Record, pause & stop filming directly from your phone
Position the court or field before recording