You Press Record. Pixellot Automates Everything.
Our action camera paired with Pixellot's AI creates your virtual camera man.
AI tracks, auto-produces and edits your game film
Player Number recognition
On-screen scoreboards
Upload Your Film and Our Software Edits Your Film .
Full games are published in 2-4 hours
Creates a 5 minute video from your team's highlights
Easily share games with out of town families
A.I software that automatically edits and cuts team highlights
Instant highlights from every game & every player
Our tracking software identifies player numbers
Players can create and share their own highlight reels
Capture Every Serve Set & Spike
Record using the Pixellot Action or Air
Share your custom webpage for quick access for extended family & fans
Easily stop and roll back the tape with simple viewing features
More Sport Coming Soon
Get ahead of the game and be on the short list for early beta programs for sports that are currently unavailable. We're moving fast to open up new sports and want direct feedback from users from the followings sports.
Lacrosse
Football
Field Hockey
Baseball/Softball
Fully Automated Video Production
Automated Player Highlights
Mobile Team Viewer Experience
Coaching & Training Tools
Stop using clunky tracking devices, big production companies or shaky mobile recordings in order to capture the moments happening on the field. Pixellot You automates the video production process. Upload your recordings to Pixellot You and instantly share full games & highlight with your team, family and fans.
Get Started with 4 Easy Steps
Pick Your Camera & Subscription 
Your team falls in love with video
A Device to Capture Any Field Type

Pixellot Air Bundle
Capture Large Outdoor Fields & Indoor Rinks

Pixellot Action Bundle
Capture Small Indoor Courts & Fields
Sometimes It's Helpful to See How it All Works
Schedule On Your Time. We're Ready to Show Our Tech!
Socially Distant Experience
Sports have changed. During a time when stands are empty and families must stay home, you can now create a socially distant experience for your families.
Get a 30 Day Free Trial and Money-back Guarantee on Any Device
Ultimate Experience to Watch, Create & Share Videos
Pixellot You Mobile App
Uploaded games are instantly available
Cut game clips, tag players and create highlights
Invite team members and their family
If your team uses Pixellot You, find the app in your mobile phones app store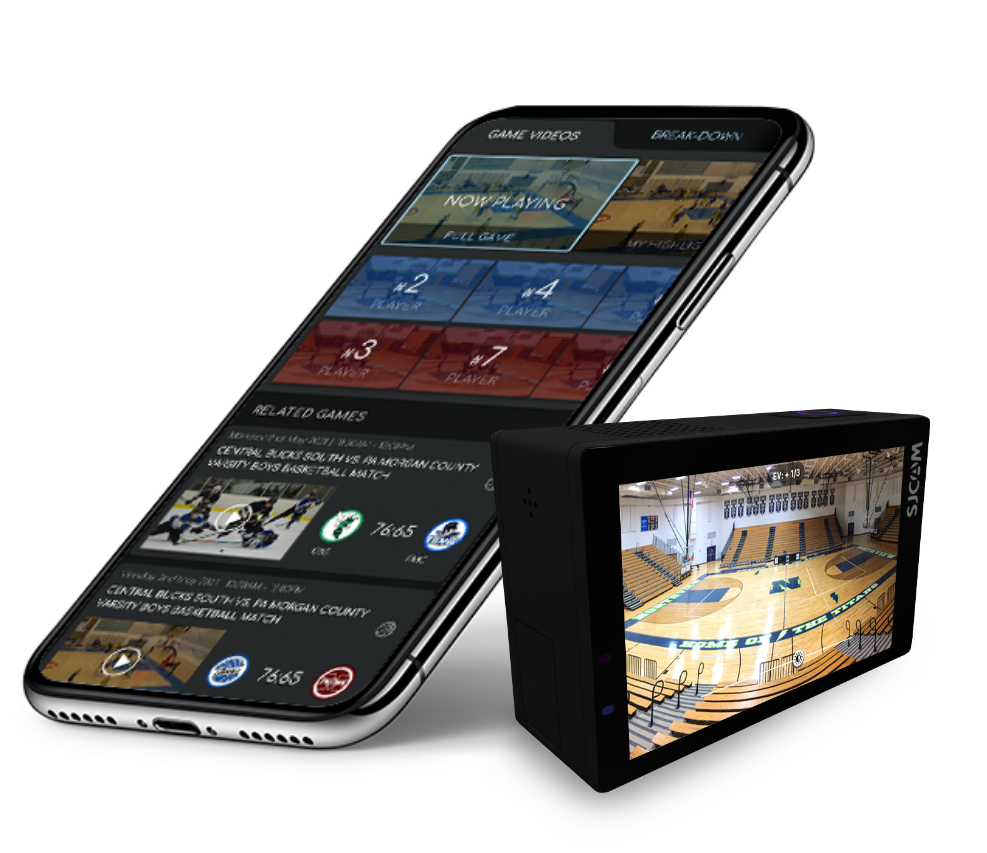 "Our kids get so excited when they know a game has been uploaded. They spend hours going over the tape watching plays and creating their own highlights."
"I highly recommend Pixellot You for both the ease of use and the quality of product. In addition, the support team is highly responsive and works hard to provide the best user experience possible."
"Love this product! I've been testing it with my son's youth basketball team this season and it is fantastic. Coaches can watch replays, parents can share with family and boys love the highlights."
"in a perfect world, people would be able to come to every game, but we don't live in that world and people have to pick and choose. This technology allows us to provide this resource to them"
Pixellot Automated Software is Trusted By